Recently, veteran entertainer Neil Diamond performed his 1969 hit song Sweet Caroline with a slight change in lyrics due to the coronavirus epidemic. You may remember the original chorus:
Hands, touchin' hands…Reachin' out, touchin' me, touchin' you
Sweet Caroline, Good times never seemed so good.
I've been inclined To believe they never would…..
The new refrain now serves as a PSA:
Hands, washing hands…Reachin' out, don't touch me, I won't touch you….
It's kind of a cute reminder through music in these days of sanitizing and social distancing, and will serve to memorialize the impact of the coronavirus pandemic for future generations.
There's another song that came to my mind after hearing complaints from millennials and Gen Zers flooding the beaches in Florida and Texas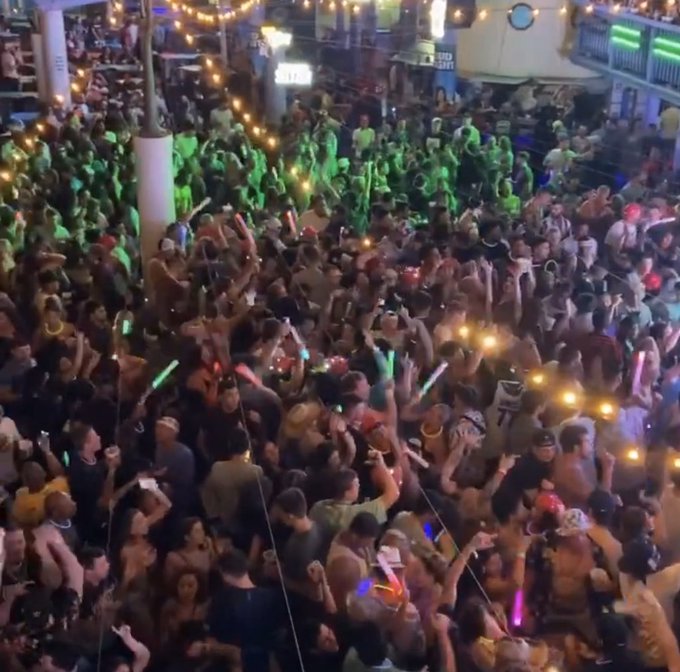 despite warnings and pleas from governmental and medical sources that they should change their plans and go home, both to avoid getting infected themselves and potentially infecting others. I listened to some being interviewed and heard rationales such as:
I've been looking forward to spring break for months, and I'm going to enjoy it to the fullest;
This is my 21st birthday present to myself, and no one's going to stop me;
We're here to hit the bars and the beaches – this is a time to embrace the good life.
None were worried about COvid-19, thinking themselves immune, or maybe not thinking at all. Que sera, sera.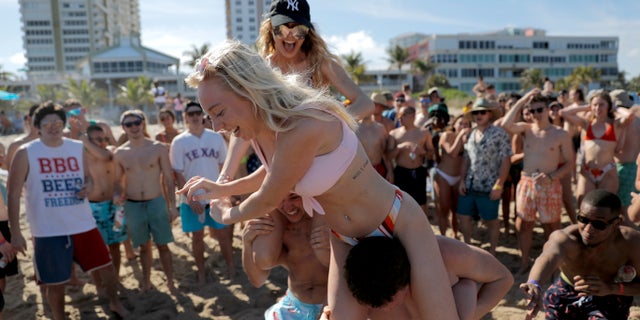 If they happen to catch the virus, well, it won't really slow them down while on spring break, and they can deal with any symptoms after they get back home. In their lust to party and hook up, the thought that they might become carriers of the virus and bring home sickness and devastation to family and friends never entered their minds.
So here's the song – it's also from the 60's. Debuting in 1963, it became Lesley Gore's first hit:  It's My Party and I'll Cry If I Want to. You probably remember the simple refrain:
It's my party and I'll cry if I want to, cry if I want to, cry if I want to. You would cry too if it happened to you…
In honor of the spring break revelers and others who have shown equally callous disregard for society at large during the coronavirus epidemic, I have adjusted the chorus to capture their mindset:
It's my party and I'll die if I want to, take others with me, die if I want to. You would die too if it happened to you…
The self-centered spirit of this age is perfectly captured in the behavior of those who throw all caution to the wind in favor of pure hedonism, who care nothing for how their reckless behavior might endanger countless others in the midst of a pandemic.
Some people say, "Hey, these are just kids doing what kids do – seeking to have fun. Their brains aren't yet mature enough to think responsibly about others." But that's just not true. In previous ages, people eighteen and older were making plans to take the gospel to unreached nations; they were training as nurses and doctors to set up field hospitals in disease-wracked countries; they were volunteering to fight against totalitarian regimes threatening the free world. The difference between then and now hinges on how parents and American society have shaped children as they have grown. In prior ages, children were instilled with concern for others, mostly borne out of a Christian worldview. "You shall love your neighbor as yourself," was often quoted to them. "Greater love has no one than he who lays down his life for his friends," was another famous quote from Jesus. Likewise, "Whoever wants to become great among you must be your servant, and whoever wants to be first must be slave of all.  For even the Son of Man did not come to be served, but to serve, and to give his life as a ransom for many."
But our recent generations have not been raised on such teachings. Instead, they have been told that life revolves around them, that their feelings are sacrosanct and must be protected, that they can be and do whatever they wish, choose their gender, their pronouns, thumb their noses at whatever authority seeks to hold them accountable for their behaviors. Their mottos could easily be: "You shall love yourself and forget your neighbor;" "Greater happiness has no one than he who sacrifices his friend for his own enjoyment; "Whoever want to become great among you must use others to get ahead, and whoever wants to be first must make slaves of all others." Perhaps these are overstatements. I hope so. But you get the point.
Though these young revelers bear responsibility for their selfish actions, even more are their parents and past generations to blame, for we have allowed our society to become a breeding ground for narcissism and self-absorption. We have failed to reach for the vision of our higher calling in Christ, and have allowed our animal instincts to win the day. We have bought the lie that what we are by nature cannot be changed, and there is no use trying. So the Christian life becomes a museum relic to observe with curiosity, without ever a thought that perhaps we could be transformed into the likeness of Christ by the power of the Holy Spirit if we became serious about offering our lives up to God in obedience to His living Voice.
Paul the apostle once said, "If anyone is in Christ, he is a new creation. The old has passed away; behold, the new has come."
Does anyone still believe that? Who is experiencing this spiritual revolution? Who is modeling and teaching this to our younger generations? This must become our prayer: "Come, Holy Spirit, and renovate our hearts!"
For when the Spirit has finished his work in our hearts, then we will sing a new song, a song worthy of the Age to Come:
"Hallelujah! For the Lord our God the Almighty reigns. Let us rejoice and be glad, and give all the glory to Him." (Rev. 19.6-7)