Astonishing legal news was announced this morning from Illinois — the Cook County office of the State Attorney revealed that all charges filed against Jussie Smollett have been dropped and the evidentiary record has been sealed, meaning that nobody will have access to whatever evidence police investigators uncovered that originally led to the grand jury indictments and criminal charges.
Not surprisingly, the police and city administration are livid, after spending a voluminous number of hours and signficant dollars in the effort to track down Smollett's alleged attackers, only to find two brothers, friends of Smollett's who confessed to being part of a hoax cooked up by Smollett himself, according to their testimony.
Chicago Police Superintendent Eddie Johnson and Mayor Rahm Emanuel, in a rare show of opposition to the State Attorney's office, held a press conference denouncing this decision as a "whitewash of justice."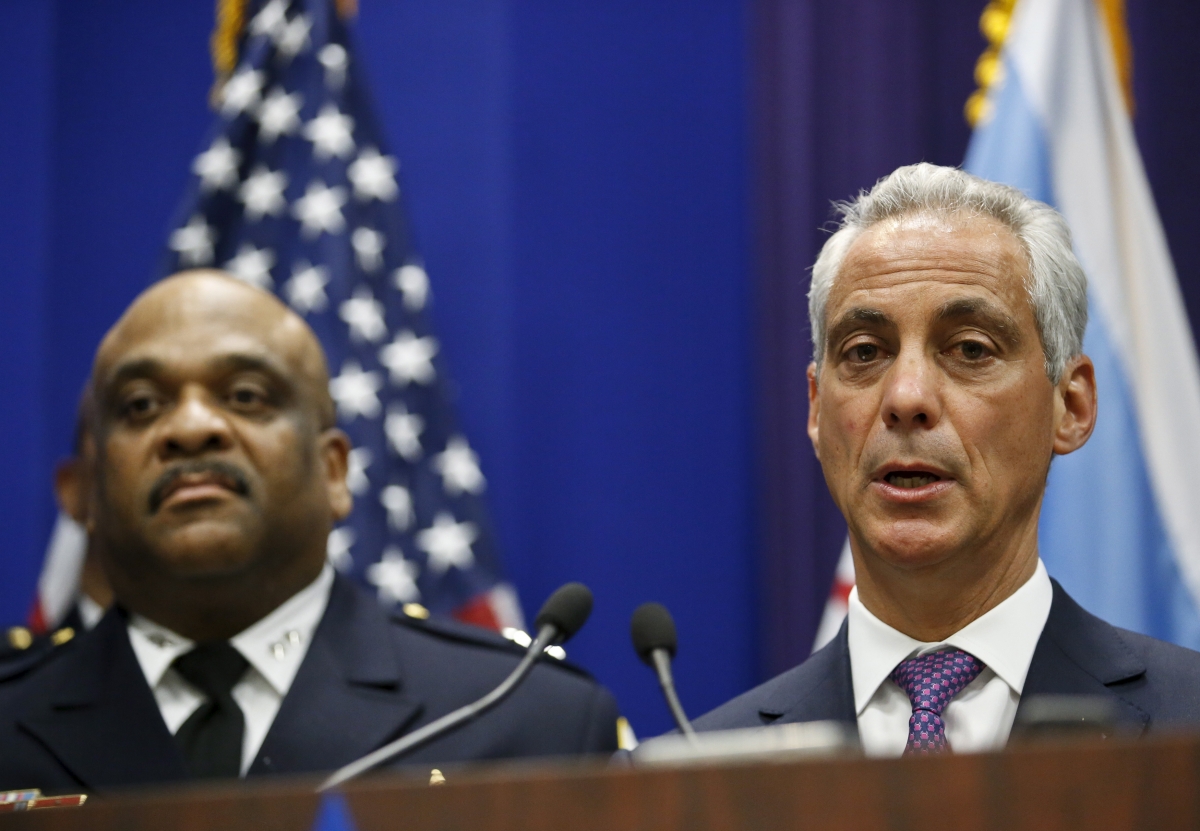 Even odder was the statement made to reporters by First Assistant State's Attorney Joseph Magats that he still believed Smollett filed a false police report. He said prosecutors "stand behind the investigation and the facts," adding, "this was not an exoneration."
However, Smollett and his attorneys took the news as just that — an exoneration. In his first public statement about the dropping of charges, the actor claimed, "I have been truthful and consistent on every level since day one."
We may never know what really happened with the Jussie Smollett "incident." But something definitely does not smell right in this slurry of contradictions. Most revealing is the fact that neither Smollett nor his attorneys nor the State Attorney's office has called for the reopening of the investigation to track down the white, racist Trump-supporters that allegedly perpetrated the crime in question. The police apparently have no intention of further investigation, unless forced by their superiors, for they are convinced they discovered the truth.
Jussie Smollett seems relieved and content to be off the hook. His courthouse statement lacked any mention of bringing his alleged attackers to justice, only his gratitude for not being under the microscope any longer. That doesn't ring true to my way of thinking.
Even O.J. Simpson, when acquitted of the charges that he murdered Nicole Simpson, declared that he would spend as much of his life and resources for as long as it took to track down the real killer(s).
"My first obligation is to my young children, who will be raised the way that Nicole and I had always planned. … But when things have settled a bit, I will pursue as my primary goal in life the killer or killers who slaughtered Nicole and Mr. Goldman. They are out there somewhere. Whatever it takes to identify them and bring them in, I will provide somehow." (Simpson's post-verdict statement, according to the AP)
Of course, he didn't do either, but his statement at least counted for a sympathy vote in the minds of those people who thought he was innocent.
Jussie Smollett didn't even think to attempt this tactic. He is just soothed by the incomprehensible legal maneuver of the Illinois State Attorney's office to wipe the slate clean and seal all records. Perhaps his lawyers or friends will advise him to declare his intention to track down his attackers and bring them to justice. That would, at least, play well in media circles, even if he doesn't mean it.
Will justice be done? Smollett apparently hopes not — it's time to let sleeping dogs lie.